Rope-Mate
Only ONE KNOT


Makes mooring your (sailing) boat really easy!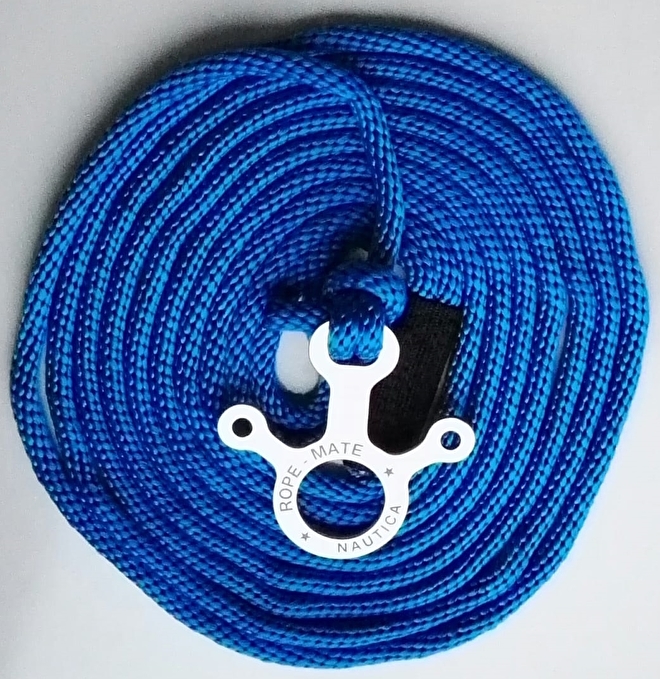 Skipper, do you also regularly sail with relations on your boat, who may also help moor,
but who have absolutely no knowledge of knots?
A little bit awkward? disapointed? maybe dangerous?

Here is the solution!
The Rope-Mate is developed for pleasure cruising to moor the boat safely, easily and quickly.
The idea behind the Rope-Mate has been convenience. Of course there are beautiful knots and loops especially for shipping, but they are often difficult and difficult to learn.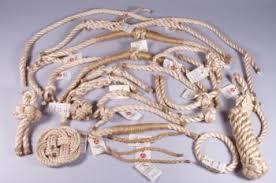 With the Rope-Mate you have a unique tool that in many cases makes it easier to moor (for your visitors) and moor without those awkward knots and loops.
The standard Rope-Mate is made from high-quality, stainless steel 316. The highly polished version of the Rope-Mate is an option that you can choose from.
Complete your outfit with this unique jewelry for your boat and experience the convenience.
Attach the Rope-Mate once, with the upper oval eye, to the mooring line.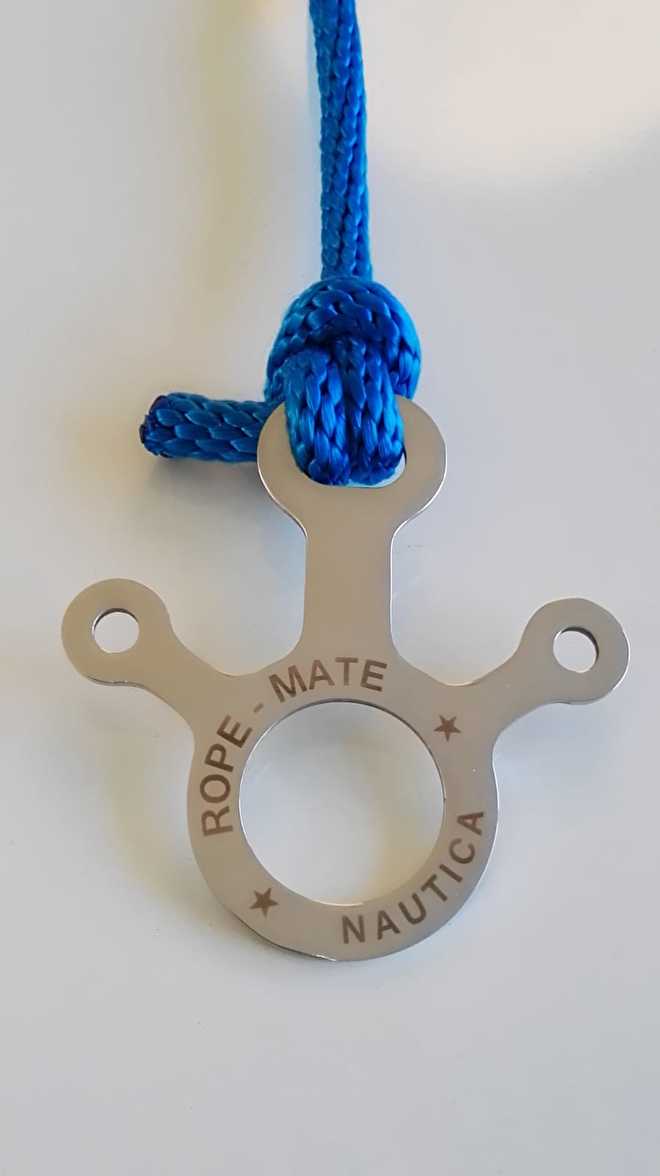 Take the Rope-Mate with line around the bollard or mooring ring and bring it back to the line.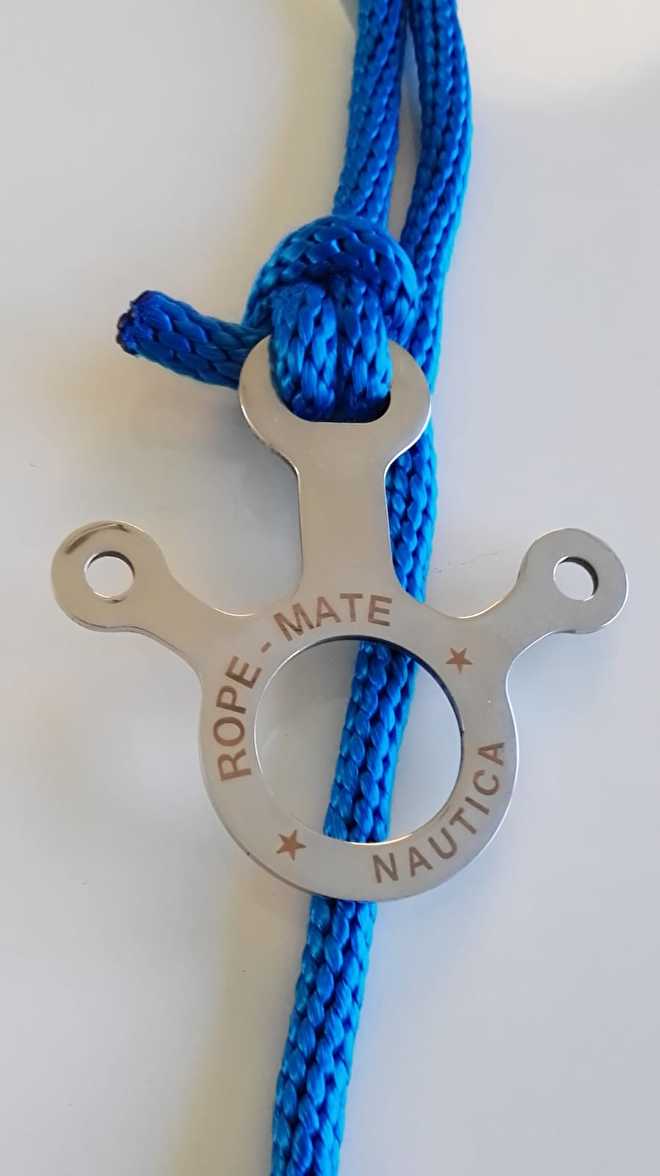 Now pull the line through the largest eye.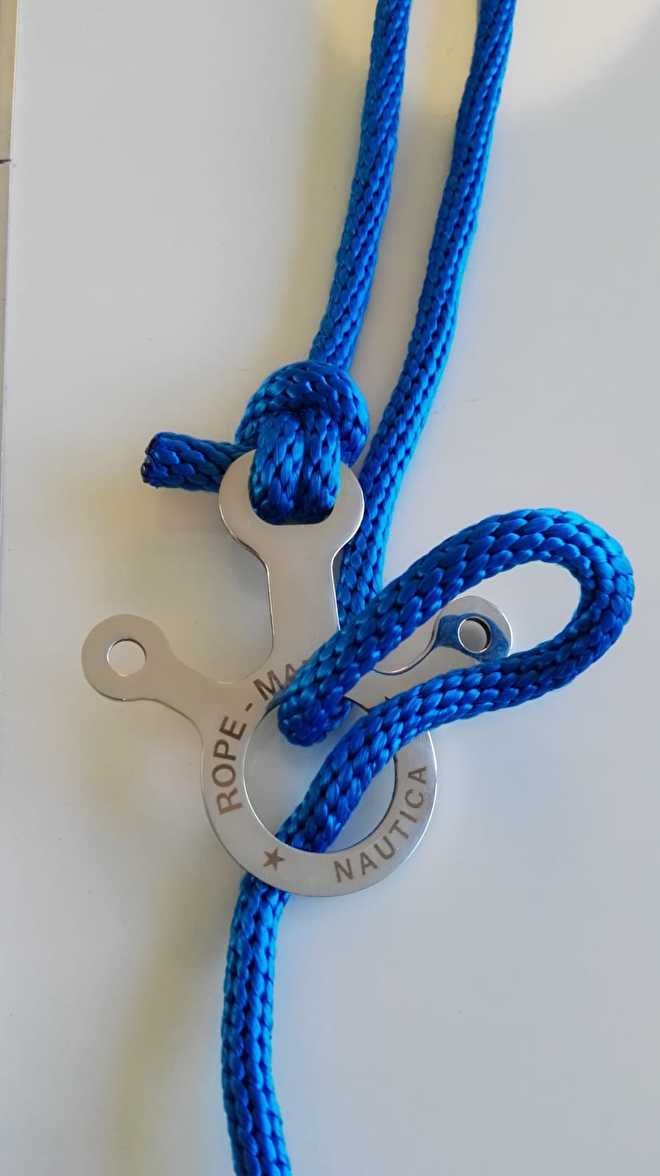 Loop the line around one of the two smallest eyes. And now the Rope-Mate is already secure.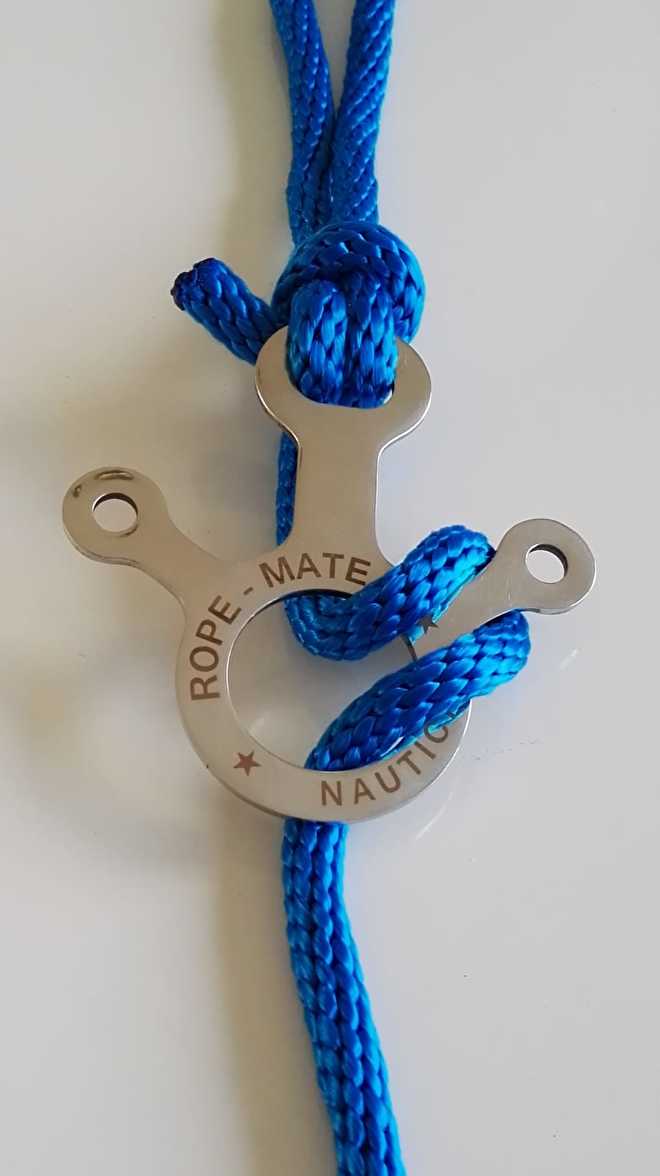 When the line is placed crosswise, the line is firmer and will certainly not shift when the wind is stronger.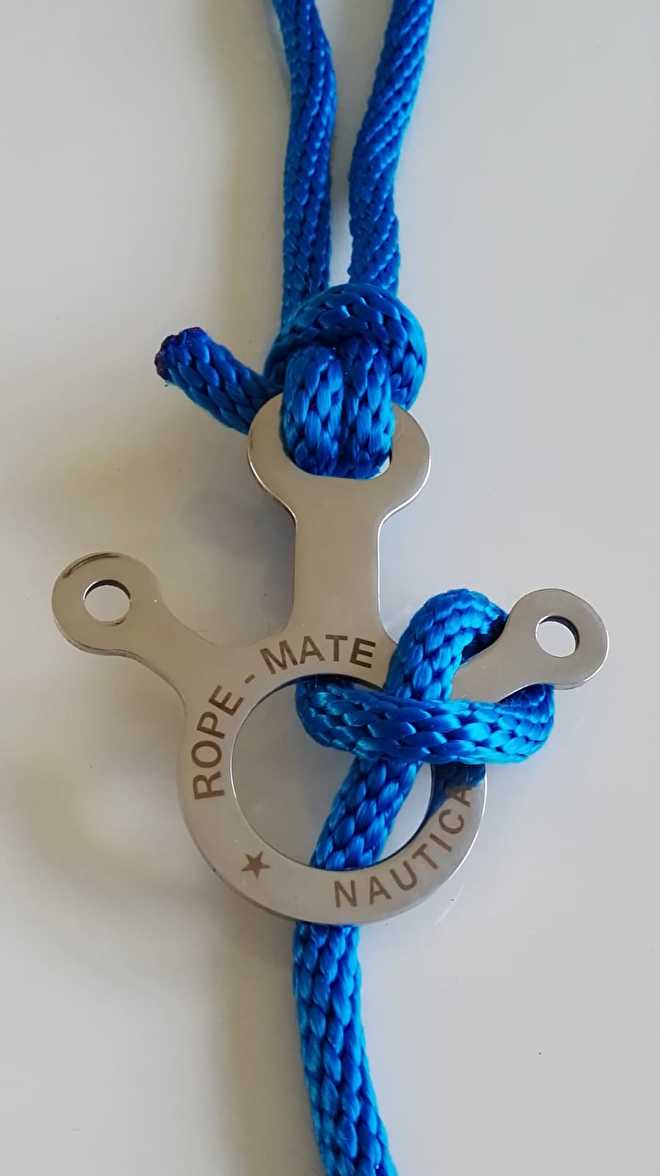 In unstable weather conditions it is advisable to also use the second small eye.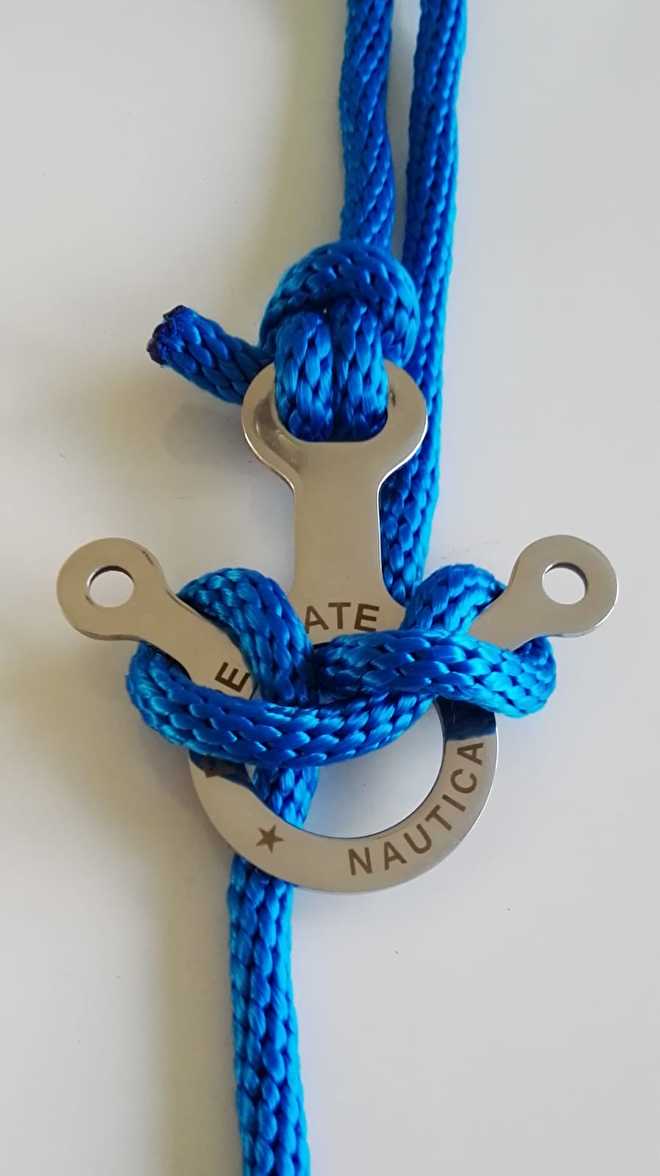 The same applies here, crossing is even better.
Ready and always a clean line, without the help of a second person.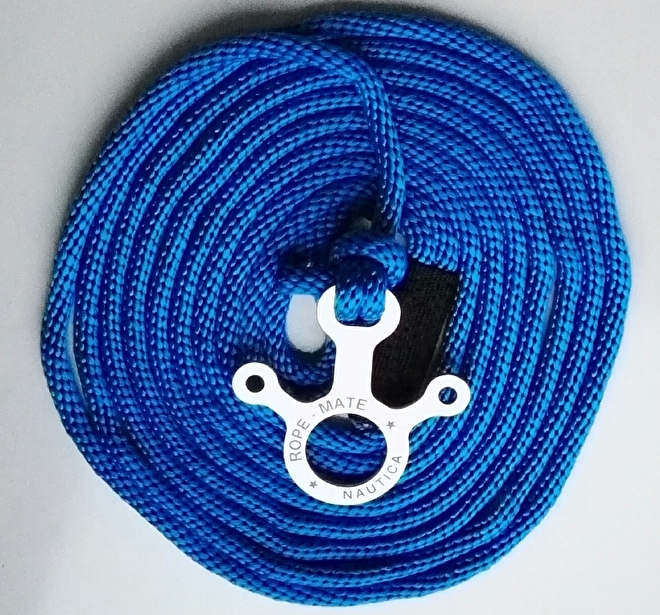 *Part of Nautical Improvements.